Glendale Pool & Spa Maintenance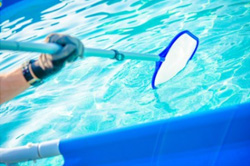 At Edgewater Pool and Spa our swimming pool and spa maintenance program in Glendale, California is designed to provide you with the proper ongoing attention to detail that will keep the pool water healthy and safe for your enjoyment. We do this by keeping your water chemistry balanced to ensure it's not too aggressive, or to saturate. Our maintenance includes scrubbing or brushing the walls and tile weekly to minimize buildup of calcium or algae before they become hard to remove.
Ultimately swimming pool maintenance saves you Time, Money and gives you peace of mind that your pool is properly maintained and taken care of. In addition, regular brushing and vacuuming prevent the plaster from staining and discoloring. Pool maintenance in Glendale, California is very important due to the Santa Ana wind conditions we face every year. Debris left at the bottom of the pool for extended times can cause stains on the plaster. Once stain set in they sometime cannot be removed easily.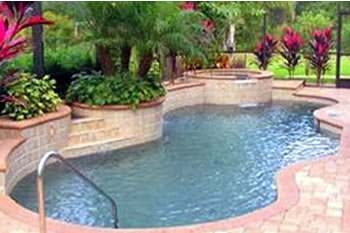 View More Glendale Services:
Testimonials
"I was referred to Edgewater by a friend.  My old pool service person would not return my calls so I called them to help with my leaking filter.  They did the repair and took over the weekly service. They have been great and very responsive to any extra needs I have had since."  

Amanda G. - Glendale, CA.

~

"I have had Shawn's company maintain my pool and spa 8 years now.  NEVER had a problem with him in all that time." 

George K. - Glendale, CA.

~
WHY CHOOSE US?
Our company is absolutely committed and focused on CUSTOMER SATISFACTION. We are highly trained professionals who are dedicated to providing the most dependable, honest and affordable swimming pool and spa service available in GLENDALE. We are a team you can trust your swimming pool maintenance and cleaning too. Our pride and integrity shows in our work. Whether is an algae issue or cloudy water we have the experience to solve these problems FAST. We know that you expect your weekly pool cleaning service to be aggressive when troubles arise. The swimming pool and spa maintenance we provide in GLENDALE is intended to prevent frustration for you and maximize your family's enjoyment of the swimming experience.
Get a Free No-Obligation Quote
Call or Text Today! 818-281-2355