Wireless Pool Control Systems
Edgewater Pool & Spa offers new equipment installation of ALL major manufactures brands including, Pentair, Jandy, Hayward, Raypak and more.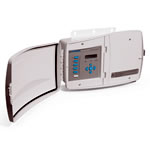 A swimming pool wireless control system takes the work and worry out of scheduling and operating pool and spa filtration cycles, heating, lighting and valve operation.  These control systems are convenient and easy to use.   These state of the art systems offer you built in protection sensors and makes sure all your equipment operates at peak efficiency for minimum of energy usage and cost.  We consider your specific needs and then recommend a product that is ideal for your particular system.
When it is time to install a new or replace an old model pool and spa control system we have the expertise that comes from 20 years of experience in pool and spa repair.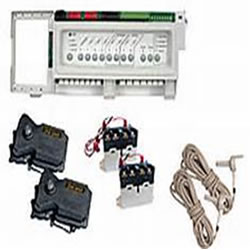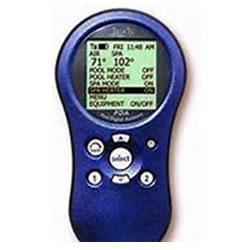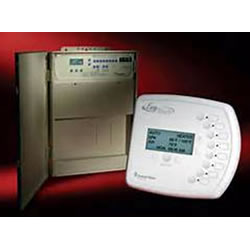 WIRELESS CONTROL SYSTEM GUIDE
With our automated control systems, scheduling and operating your filtration cycles, heating, pool and landscape lighting, sanitizing, waterfalls and fountains all will be blissfully automatic. System controllers and remote controls have been designed to be push-button simple, with easy-to-read digital displays and step-by-step menu driven instructions. Talk to us your pool professional to choose the right automation system for your pool.
We offer a line of the industry's best automation to suit any backyard environment. Adding automation takes the work out of pool and spa ownership by automating all work-intensive functions, such as sanitization, balancing pH, cleaning and filtration. Add even more control with the intuitive user interfaces of our premium and elite automation. Customize your system to manage other backyard features including landscape and pool lighting, water features, fire pits and more. Perhaps best of all, automation can save you money – by automating essential pool and spa functions, you can save up to 70% on your pool's energy costs.
Save Time, Work, and Money with our selection of swimming pool timers and pool automation products. With pool timers and automation you can set the time of day for your filter to come on or your pool cleaner booster pump to activate while you sit back and relax. Take advantage of your power company's non-peak hour charges and have your pump activate while you sleep.
More advanced options for pool automation include remote controls for water features, landscaping lights and pool lights from control pads or remotes. Get real time temperature readings while in your home. You can even control your pool via your home computer or any telephone.
Get a Free No-Obligation Quote
Call or Text Today! 818-281-2355