Toluca Lake Pool & Spa Service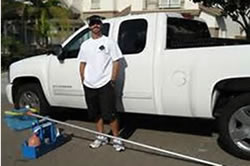 We have been providing high quality, reliable and local swimming pool service in Toluca Lake, California for over 20 years. We specialize in full weekly pool service. If it is a repair that you are in need of we have the knowledge and experience to correct any problem you might have. All repairs, from changing out a pump motor to replacing an old leaking skimmer are done with a professionalism that is unrivaled in Toluca Lake California. Our goal has always been to provide the best swimming pool service and repairs at affordable prices while achieving 100 % customer satisfaction. Being that Edgewater Pool & Spa is a locally owned and operated business we are only a phone call away. Call us today for a FREE quote!!!!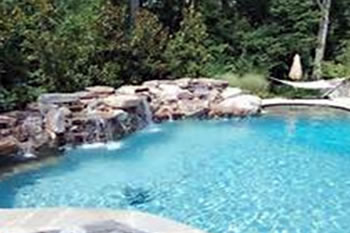 More Toluca Lake Services:
Testimonials
"My pool light was out, so I called Edgewater to fix it.  They did the repair and I ended up giving them the maintenance also.  They have been cleaning the pool for over 10 years.  Their cleaning has always been good and have done many other repairs since." 

Robert W.  - Toluca Lake, CA.

~

"Shawn replaced my pool pump and pool timer.  He is very knowledgeable about his business and provided me with affordable options for the work." 

Mary B. - Toluca Lake, CA.

~
WHY CHOOSE US?
Our company is absolutely committed and focused on CUSTOMER SATISFACTION. We are highly trained professionals who are dedicated to providing the most dependable, honest and affordable swimming pool and spa service available in Toluca Lake. We are a team you can trust your swimming pool maintenance and cleaning too. Our pride and integrity shows in our work. Whether is an algae issue or cloudy water we have the experience to solve these problems FAST. We know that you expect your weekly pool cleaning service to be aggressive when troubles arise. The swimming pool and spa maintenance we provide in Toluca Lake, CA is intended to prevent frustration for you and maximize your family's enjoyment of the swimming experience.
Get a Free No-Obligation Quote
Call or Text Today! 818-281-2355